How we live
At the boarding school, there is ample opportunity to hang out with your friends and other boarders. But there is also the possibility of closing the door to your room and being alone.
At the boarding school you have your own room and share a kitchen and bathroom with the other boarders in your hall. This means that you will be part of a community in the hall where you live. Among other things, you have to compete against the other halls during our annual Kollegames, but you also have hall meetings and the opportunity to, among other things, go out and bowl together. Each hall has two prefects who are always ready to help. At the boarding school you live with 170 other boarders. But you also live with 6 boarding schoolteachers, who live in the boarding school with their family. This means that there is always an adult present.
The many opportunities at the boarding school
There is always something to do at the boarding school. To name a few, you can play board games in the fireplace lounge, win in table football, score goals on the lawn or hit a shuttlecock in the sports hall. You can bring your duvet and watch a movie in the cinema or do schoolwork at school. Or you can go down to the school gym and get your sweat on. The boarding school offers lots of leisure opportunities.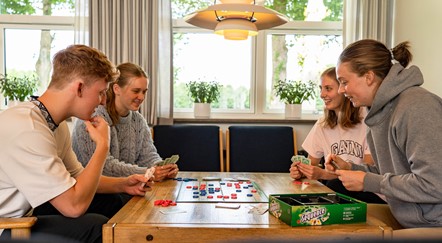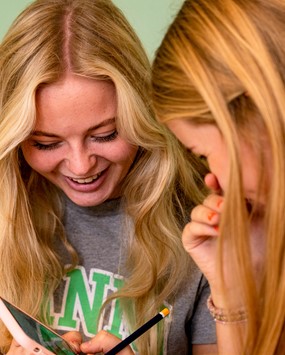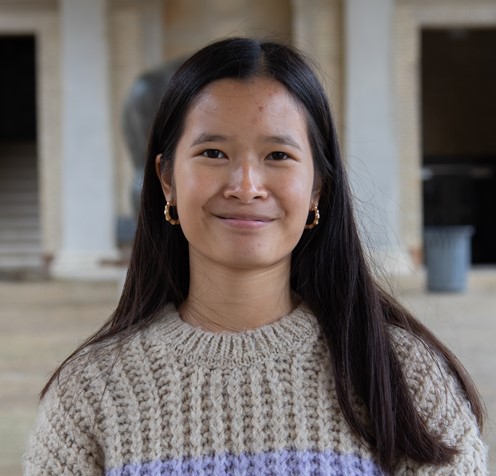 The boarding school is my home, where I can be who I am. I have my own room where I can stay, or I can choose to be with my friends. It is a place where I feel safe and at home.
Klara, IB1
Furnishing your room
All boarders have their own room. There is a double closet, curtains and ceiling lamps in all rooms. The boarder must take care of other furniture.
It is possible to buy furniture for your room through Vines commercial furniture. If you want to do so, ordering and any questions about furniture etc. is done by writing to Michael Bak on michael@vines.dk. You can see the selection of furniture and prices here.
It is also possible to buy furniture etc. of boarders. If you make use of this opportunity, you must be aware that the boarding school assumes no responsibility in the potential transaction you enter into with a boarder. The boarding school can in no way be held liable for potential damages. You can see what boarders are putting up for sale on this Facebook group.

Do you have any further questions?
Please feel free to contact IB coordinator Mads Fedder Henriksen on this number +45 23 96 03 86 or write him an email at mf@vibkat.dk.