On school days, breakfast, hot lunch, afternoon meal and dinner are served in the boarding school dining room. The food is prepared in the boarding school's own kitchen by the boarding school's kitchen staff. On weekends, brunch is served with the opportunity to take away food for lunch and dinner is handed out. 
Dining times in weekdays: 
Breakfast: 7.00-8.00. 
Lunch: 11.55-12.25. 
Dinner: 17.45-18.30
Dining times in weekends: 
Guests at the boarding school
It is allowed to have guests sleeping at the boarding school - in which case you must inform the teacher on watch. You can also have your parents visit from afar, as we at the boarding school has a small parents' hotel at which your parents can stay free of charge if they come and visit you just as your close relatives can also eat for free at the boarding school.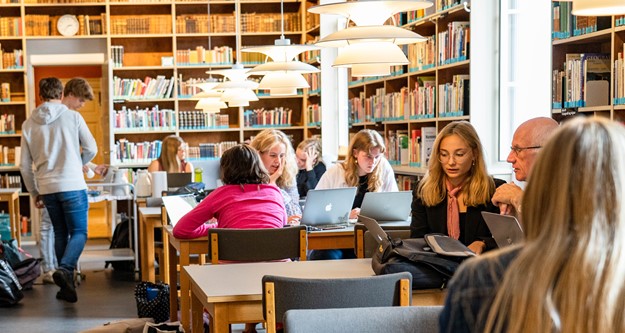 Doctor's services 
The boarding school has an agreement with a local doctor that all Danish boarders can use her as their doctor in Viborg without having to change their general practitioner. If you are you from abroad, you must apply for a doctor in Viborg when you move here you get a long-term or serious illness, you should as far as possible stay with your family.
With regard to boarders' absence from school, our aim is to ensure that the boarders attend their classes and avoid unnecessary absence. To support this purpose, two of the live-in teachers are responsible for recording absence and will continually follow up on your absence from school. This will take place in conjunction with you as a boarder and with your parents in case of continued absence problems. 

Do you have any further questions?
Please feel free to contact IB coordinator Mads Fedder Henriksen on this number +45 23 96 03 86 or write him an email at mf@vibkat.dk.